| | |
| --- | --- |
| Posted by The Editor on June 4, 2013 at 12:10 PM | |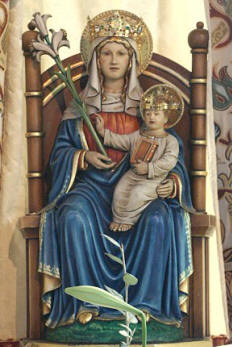 A 'Pilgrimage of Reparation' to Walsingham, the National Shrine of England, will take place on Saturday 13th and Sunday 14th July, 2013, to beg God's forgiveness and make reparation for the  General Chapter of the SSPX whose unhappy anniversary it is, and to ask that we be spared the evil effects of that same unfortunate General Chapter. We hope that as many Catholics as possible will make the effort to attend, in spite of the relatively short notice - surely Almighty God will richly reward any efforts we make with a pure intention. Having to overcome difficulties of travel, distance etc. will be even more worth the while, since it is a pilgrimage of reparation.

'
A full programme of events will be announced nearer the time, and will be planned to include Saturday and Sunday Mass.

'
Please make a note in your diary now to avoid clashes. We also strongly recommend that those wishing to arrange accommodation do so as soon as possible, as places go quickly in summer. If you would like us to suggest possiblilities for accommodation, please contact us via recusantsspx@hotmail.co.uk
'

Our Lady of Walsingham, pray for us!