| | |
| --- | --- |
| Posted by The Editor on January 3, 2014 at 6:05 PM | |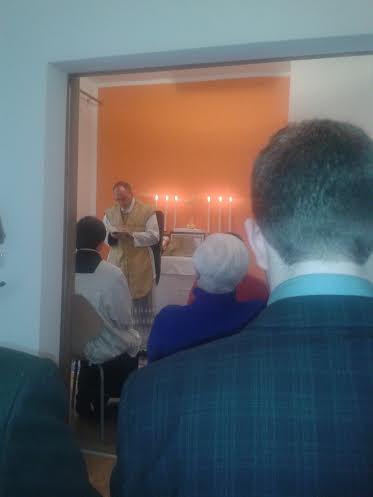 .

Since before Christmas until the last day or two, the SSPX in Munich, Germany's largest priory, has been advertised on the District website pius.info as having daily Mass "in the Extraordinary form" (in German: "Ausserordenlicher Ritus").

.

Like every politician caught with his hand in the proverbial 'cookie jar', the fact that the German SSPX have now scrubbed the one offending phrase from their website does not mean that all is well. That they originally wrote this, and left it up for several days shows that the intention, the thinking and the spirit are liberal - and if, for reasons of expediency, they do not now dare show how liberal they are, then that is if anything worse, not better. In advance of the usual knee-jerk reaction from the 'Bishop-Fellay-and-his-men-can-do-no-wrong' contingent, no, we are not making this up, as is proven by the screen shot which Avec L'Immaculee made before the hue-and-cry forced the German District to ammend their website.
.
Of course, it need hardly be pointed out that the phrase "Extraordinary Form" is a wicked piece of deceit, implying as it does an alternative which must necessarily be an "Ordinary Form," which can only mean the Novus Ordo. The reader will also recall that this particular piece of deciet originated in the motu proprio Summorum Pontificum, in which Benedict XVI "allowed" the Traditional Mass for a probationary five-year period, and strictly on the understanding that it was only an "extraordinary" expression of what is "normally" the Novus Ordo, that the two 'forms' of Mass are really the same rite anyway, and that no criticism of the Novus Ordo whatsoever would therefore be permitted.
.

In spite of all of that, Bishop Fellay was so pathetically grateful for Summorum Pontificum that he ordered a Te Deum sung in every SSPX chapel when it was released in 2007 and never missed an opportunity to speak of it in the most glowingly positive terms. It was subsequently declared that the motu proprio had fulfilled the first "pre-condition" for contact with the Roman authorities (the second of which was the bogus "lifting" of excommunications which had never existed to begin with), allowing "doctrinal discussions" to proceed a couple of years later.
.
The Fraternity of St. Peter, the Latin Mass Society, and Indult and Ecclesia Dei groups generally have for some time become used to speaking in terms of the "Extraordinary Form," which is not surprising since they must (at least in theory) accept the Novus Ordo in order to be "generously" granted "permission" to use the "Extraordinary Form", the Traditional Mass. That the SSPX now thinks, and even speaks in these terms (at least when they think they can get away with it!) is another sign of a worrying mentality. Is there any difference now between the doctrial position of the FSSP and that of the SSPX?