| | |
| --- | --- |
| Posted by The Editor on May 14, 2013 at 3:00 PM | |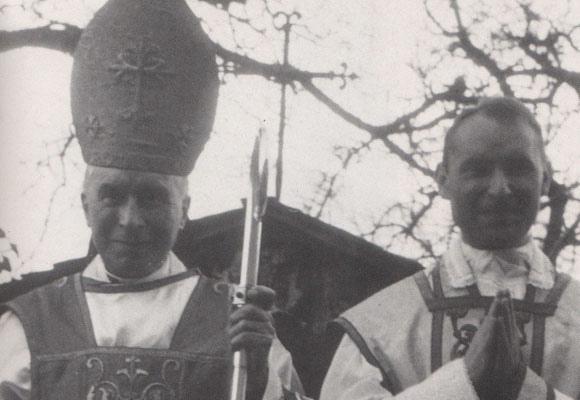 .

At the Crisis in the Church Conference (1st & 2nd June), amongst other things planned to take place, Fr. Pfeiffer, Fr. Hewko, Fr. Kramer and any other priests present (some others have expressed an interest in coming, we await confirmation) will be renewing on behalf of the SSPX the consecration to the Immaculate Heart of Mary, made in 1984 by Archbishop Lefebvre. In recent years this cosecration has not been renewed; worryingly forgetful, you might think! Well, there may be another reason. We know of at least one priest who specifically begged Bp. Fellay to renew this consecration. Bishop Fellay replied that he would not. But do not take our word for that, dear reader: read the text, and judge for yourself whether in this climate of 'Roman diplomacy' and delicate speech such a consecration would be deemed politic or helpful towards the 'discussions with Rome.' What's that I hear saomeone say? There aren't any longer 'discussions with Rome'...? Very well, let's wait and see if Bishop Fellay decides to renew the consecration, or whether that honour is to be left to Fr. Pfeiffer, Fr. Hewko and Fr. Kramer to perform on his behalf.
.
Final thought for your consideration: compare the text with the text of the 2013 consecration to St. Joseph. We believe it tells its own story.
.
The text of the Consecration to the Immaculate Heart can be read here.
.
--------------------------------------------------------------------------------